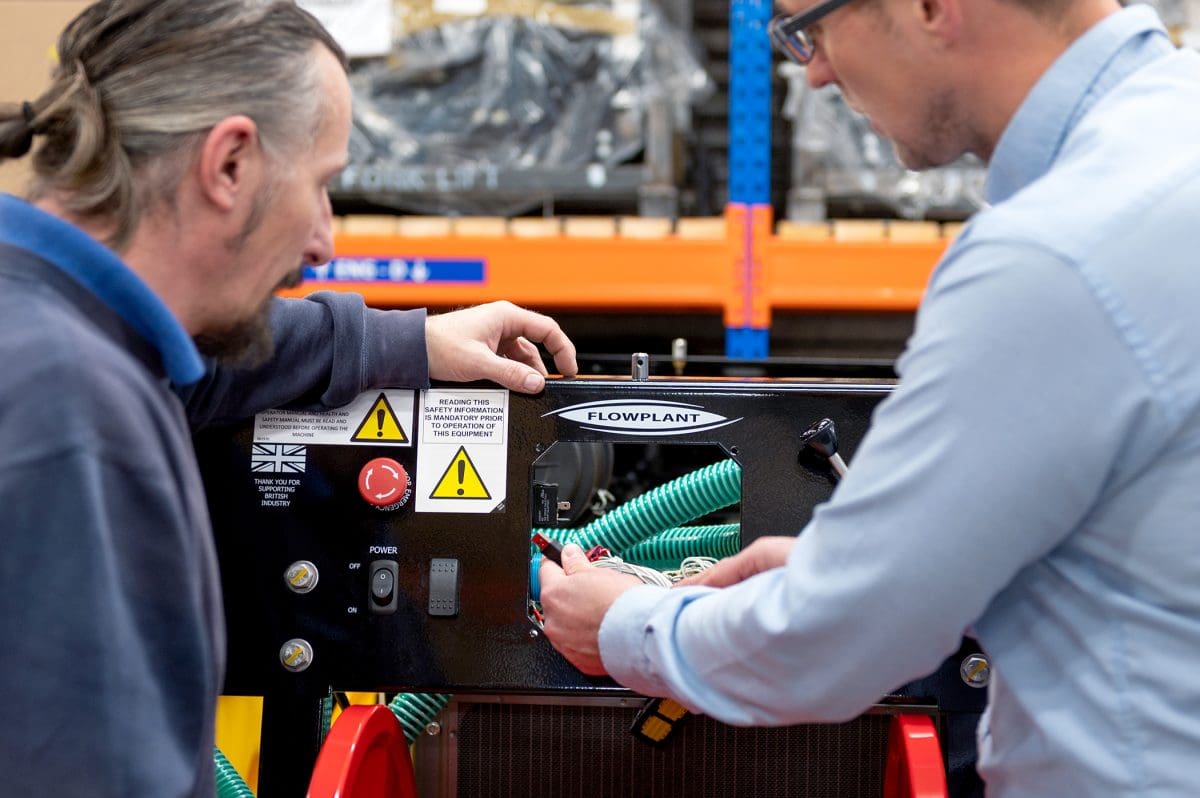 The importance of regular Flowplant equipment maintenance is paramount.
Regular servicing, with OEM parts and a demonstrable service history, will ensure your equipment:
Operates reliably, avoiding breakdown to minimise downtime and maximise your profit
Works efficiently: extending working life to reduce your lifetime costs
Is safe to use: protecting you, your team and your clients
Meets insurance criteria: enabling a realistic insurance premium
Covers PUWER & HSWA law: reduces your liability
Retains a high resale value
Improves your company image
Always on hand
Our engineers are always on hand to provide expert advice on all aspects of equipment maintenance so we can offer rapid support at Flowplant or on your site.
A full breakdown of all work carried out with photographs is provided so you'll know exactly what has been done. Maintenance manuals, videos and helpful information are available because we know some customers prefer to use their own service engineers.
OEM parts can be bought in kit form, so items needed to maintain operating efficiency are included.
Alternatively, our export clients can use one of the expanding group of Flowplant distributors; many have been giving local back up for our pumps and systems for decades.
Contact our team for any help or advice you need.