Energy Sector High Pressure Systems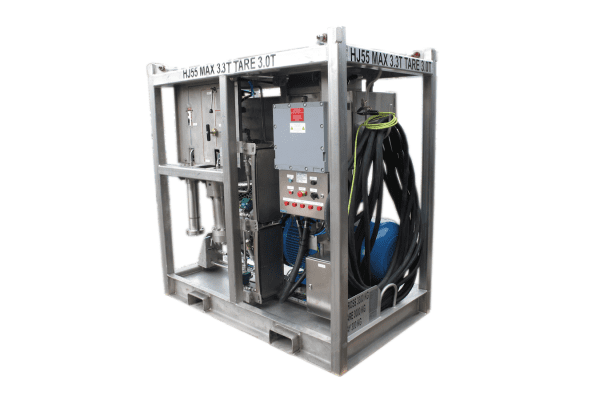 Flowplant have been building energy sector high pressure systems for over 40 years. Our first units were just "rig safe" water jetters but we now have a full range of products for numerous applications.
Our engineers have an extensive knowledge of the stringent regulations governing high pressure pump systems and their use on and offshore. We can build systems to meet the space, lifting and environmental restrictions found offshore.
We are fully conversant with the current directives and standards governing the general design of these systems. For stricter offshore environments we will ensure compliance with ATEX Directive 2014/34/EU, DNV 2.7-1, Norsok Z015, IECEx and many API regulations.
Water jetting
Umbilical flushing
Hydrostatic testing
Chemical cleaning
Sub sea cleaning
Cold cutting
Surface preparation
Compliance with international standards
At Flowplant, we understand the critical role high-pressure pumps play in the oil and gas industry and beyond, and our products are designed to meet and exceed your expectations. Explore our high-pressure systems today and experience the power and precision of Flowplant technology.
Customised Engineering
Our team of highly skilled engineers love nothing more than creating custom built high pressure systems to meet specific requirements. We understand that each project in the energy sector comes with its own unique challenges and demands.
That's why our team of expert engineers works closely with you to design and engineer tailor-made solutions that align perfectly with your precise needs.
Whether it's a specialised high pressure unit for offshore rig maintenance or a custom-designed water pump for pipeline testing, we are committed to delivering solutions that not only meet but exceed your expectations.
Trust Flowplant to deliver the high pressure solutions you need, meticulously designed for superior performance and unwavering reliability in the dynamic energy sector.