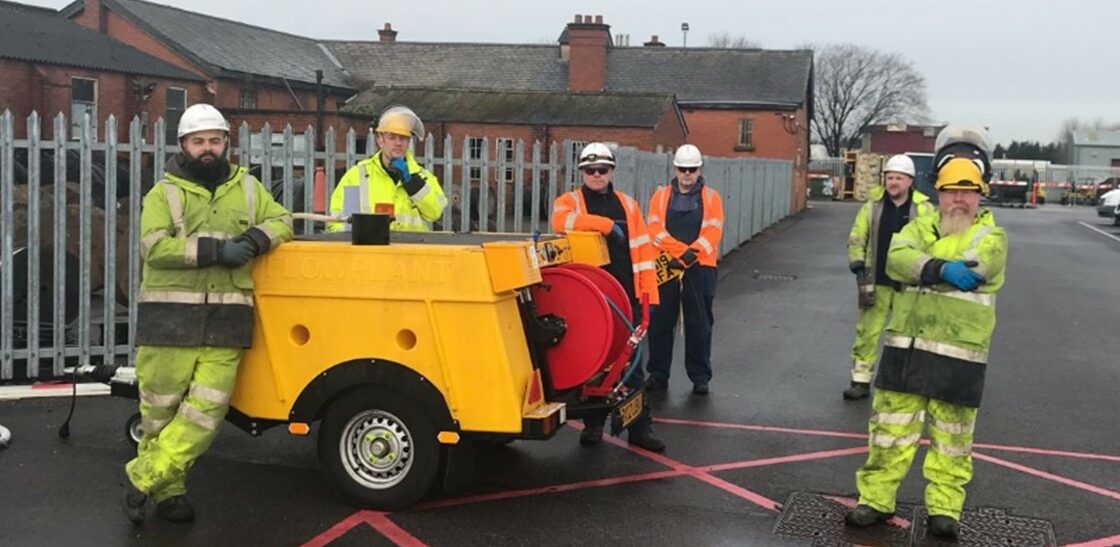 What is Cable Duct Desilting
Cable duct desilting is the process of using a high pressure water jet connected to a long flexible hose which gently clears hard silt from inside cable ducts. The technique was pioneered by Flowplant in the 1980's and since then it has been used to unblock thousands of kilometres of underground ductwork.
Desilting is an important part of the process of installing new fibre optic cables into legacy ductwork. In some cases ducts may have been installed many years ago and although they are in good condition, they have become completely blocked with silt. The silt is carried into the ducts during periods of heavy rain, where it settles and dries out and dries into a hard blockage.
Traditional cleaning methods such as duct rods, pigs and even vacuum tankers, are often unable to break through the blockages, leaving no alternative other than dig up and replacement. Obviously, this not only causes severe delays to the installation programme for new super fast fibre, but it causes traffic disruption and incurs traffic management costs.
The Flowplant cable duct desilting technique uses the Harben pump and unique jump jet system. This has three major advantages over less advanced water jetting methods.
Lower water pressures can be used, just 140 bar, so damage to existing cables is extremely unlikely
The jump jet system pulses the cleaning nozzle through the toughest blockages and allows cleaning over extreme distances.
Water usage is less than any other system, so cleaning distances are maximised.