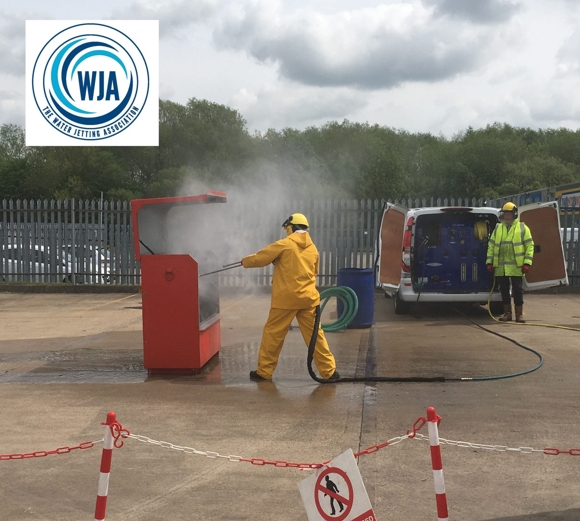 Practical training for all experience levels
Flowplant training courses are written by water jetters so they combine a written test and a hands-on session – every aspect of the jetting operation is covered.
Operators who are trained are more proficient, more productive, less likely to have accidents and make fewer mistakes because they feel more valued and committed to the business.
Flowplant offers a full range of Water Jetting Association approved courses, accredited by City & Guilds, offering even greater peace of mind.
Safety Awareness (theory)* (Delegates must successfully complete this module prior to undertaking the additional modules available)
Duct Desilting (practical)
Drain & Sewer (practical)
Tube & Pipe Cleaning (practical)
Surface Preparation (practical)
Hydro-Demolition (practical)
Enquire Now
Water jet training by professionals
For over forty years, Flowplant has trained thousands of people in the safe operation of high pressure water jetting equipment.
That makes us one of the largest providers of specialist water jetting training in the world. Our trainers have all have at least 15 years experience using water jets of all types, so they know what its like in the real world.
Flowplant is a full member of the WJA and its Directors are actively involved in the creation of new training modules.
We are also proudly:
A member of The British Safety Council
ISO BS EN 9001:2015 accredited
Rolls Royce vendor approved
Contact us if you would like information on our water jet WJA training courses.