What is Surface Preparation?
High-pressure water jets are essential tools in many surface preparation activities. Surface preparation involves effectively eliminating unwanted deposits from solid surfaces, including paint, coatings, and corrosion on steel surfaces. This technique is also widely applicable for cleaning walls, floors, and building facades, making it a versatile solution for various surface cleaning needs.
The exceptional cleaning power and precision of high-pressure water jets make them ideal for surface preparation. These jets generate intense force, enabling the removal of stubborn deposits and effectively eliminating undesired substances from the surface. Whether it involves stripping layers of paint and coatings or addressing corrosion on steel surfaces, high-pressure water jets consistently deliver outstanding results.
Utilizing high-pressure water jets for surface preparation ensures the restoration of solid surfaces to their optimal condition. The removal of unwanted deposits not only enhances visual appeal but also enhances the longevity and durability of the surface. Moreover, this technique contributes to maintaining a clean and safe environment by eliminating potential hazards and contaminants.
Industries and markets include steel works, shipyards, automotive/car plants, oil & gas (offshore rigs and platforms, refineries etc), cleaning of facades and buildings.
When carried out by a skilled operator high pressure water jetting will leave the cleaned surface with no changes to its mechanical properties and compliant with cleanliness standards such as ISO 8501 and SPCC/NACE.
Because the unwanted deposits can be removed using just water alone, without the need for cleaning chemicals, surface preparation with water jetting is also an environmentally friendly process.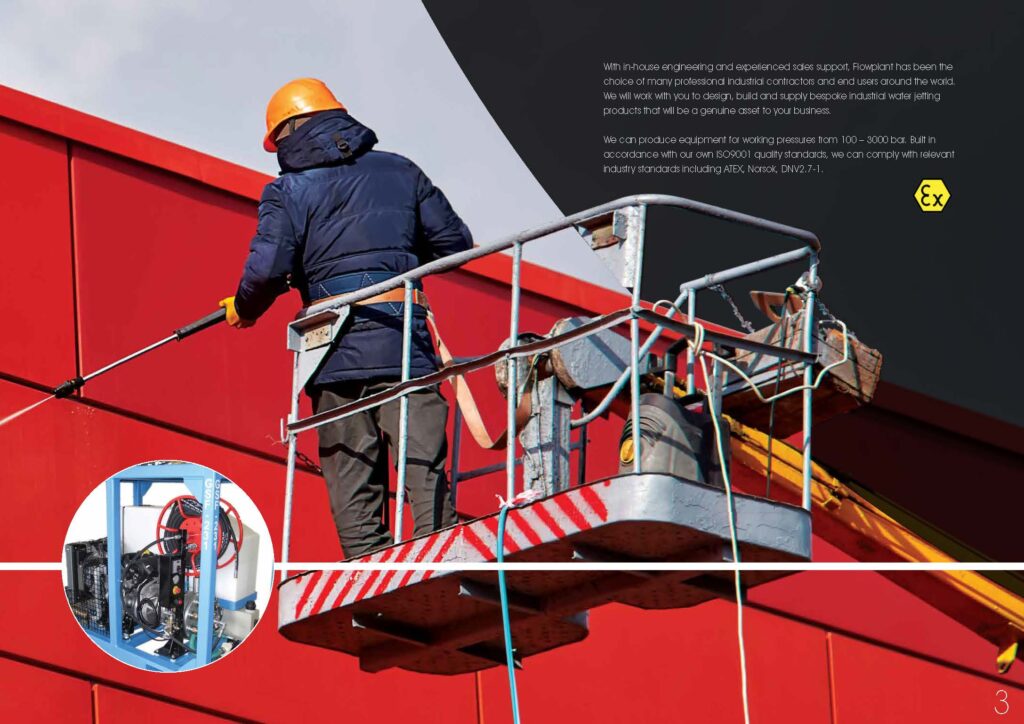 Surface Preparation Jetting Units