Flowplant high pressure pumps are used around the world for numerous cleaning and pumping tasks.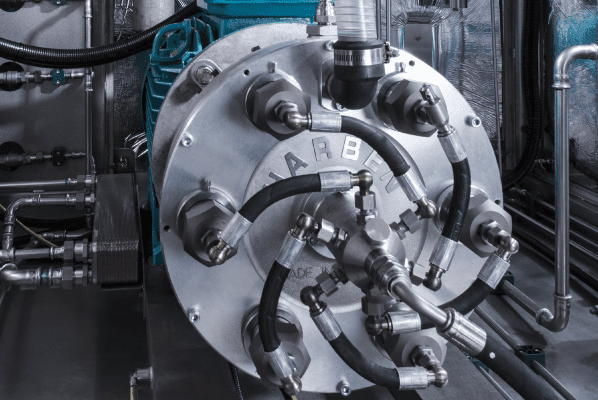 The HARBEN RADIAL PISTON DIAPHRAGM PUMP is the only such diaphragm pump available on the market today.
The advantages of diaphragm pumps are well known. The separation of the pump moving parts from the fluid has massive benefits. Particularly when that fluid has poor lubrication qualities, such as water.
Many fluids present similar pumping challenges. Methanol, deionised water and most subsea control fluids for example. No other high pressure pump can run dry. This is a particular advantage in industries where pump inlet conditions cannot be guaranteed, such as drawing water from header tanks.
The AQUA TRIPLEX PLUNGER PUMP is a traditional triplex design which has been honed to rugged perfection over many years use in heavy industry. The Aqua is used around the world in steel mills, chemical plants and offshore, where it provides supremely reliable performance.
A very simple maintenance process, needing no specialised tools or techniques makes the Aqua a great choice for many applications.